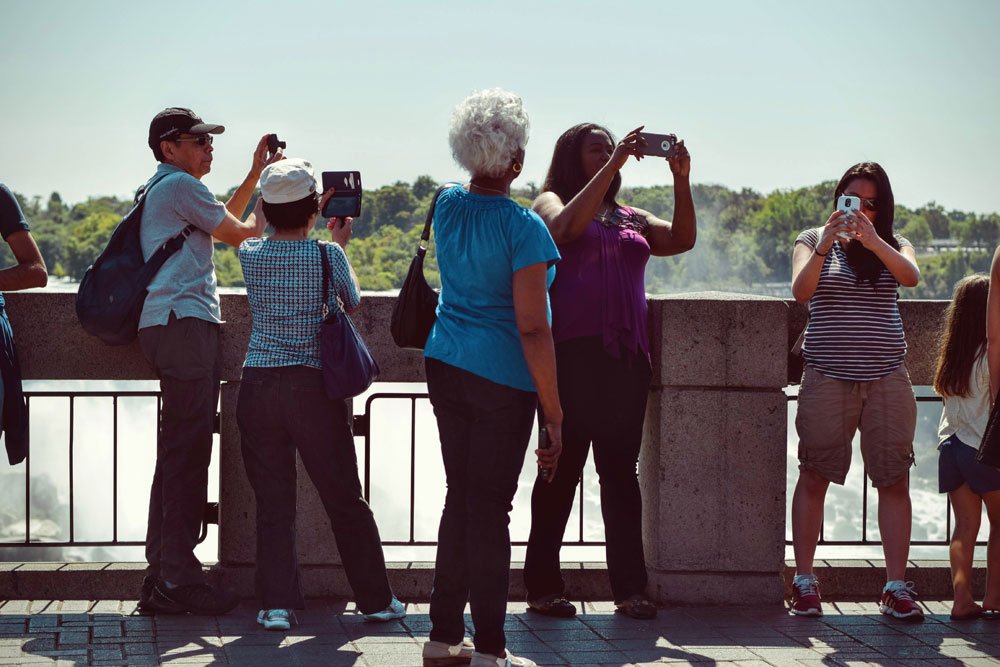 It's the first summer without mandates in two years, which means BC's tourism hot spots like the Okanagan are likely going to be super busy this year.
Summer unofficially kicked off in the Okanagan during the May long weekend, and hotels, bars, restaurants, and shops are already reporting a banner start to the season.
Hotels filling & festivals are back
Despite record high gas prices, BC residents appear undeterred from getting in that summer vacation over the next few months. The Thompson Okanagan Tourism Association reports that occupancy and reservation rates are not only holding steady, but are expected to increase in the coming weeks.
Some residents remain wary of travel, not just because of the pandemic, but also the risk of wildfires and the potential of another heat dome. 
Despite that, bookings are still happening. In fact, many hotels say their bookings are getting back to pre-pandemic levels with hotels in the South Okanagan reporting that their bookings are looking pretty healthy after the May long weekend.
"It feels like it's the same kind of environment as pre-covid, in terms of our occupancy levels. However, I do continuously stress that it is with caution, because, we really do need this injection of tourism to help recover and it will take a long time," said Elizabeth Cucnik, GM of the Penticton Lakeside Resort & Convention Centre.
Having many of the outdoor festivals returning for the first time since 2019 is also a huge draw for tourists. There's also the big, outdoor activities like the Okanagan Granfondo, a mass cycling event, and the long-running (in more ways than one!) Ironman triathlon that's guaranteed to bring in hundreds of participants and even more volunteers, organizers, and curious onlookers.
As much as the drive-thru and restricted events during COVID served their purpose, there's nothing like being able to gather with like-minded people and take in performances and activities on a hot summer day.
People are ready to travel
The CEO of the Tourism Industry Association of BC, Walt Judas, told Radio NL he doesn't think record gas prices will dissuade a lot of people from making their way into the Interior from the Lower Mainland.
"All signs point to the fact that people are still willing to travel. The bookings are pretty solid," said Judas. "I think the reason is, a lot of people didn't travel very much during the last couple of years."
But tourists may spend less than usual
The only downside for businesses that rely on tourism is that the people who are coming for a summer vacation will likely spend less once they get there. Or they may not stay for quite as long, or may choose to stay with friends or family instead of staying in a hotel. 
They may decide not to eat out for every meal, or if they do go out to eat, they'll choose a less expensive place to go, rather than splurge on something fancy. They might also look into more free or at least cost-effective activities while they're there, and possibly use the car less while they're holidaying. 
Any way to save a few dollars to compensate for the increased cost of fuel, tourists will likely do.
Need a summer job?
With the anticipated increase in tourism, this is also hugely beneficial to those looking for jobs this summer. There won't be any shortage of jobs in the hospitality and tourism sectors now that people are allowed to dine out and travel again. 
British Columbia Restaurant and Food Services Association president Ian Tostenson says the industry is short 30,000 to 35,000 people across the province.
"It is significant. People left the industry, they went back to school, they got other jobs, the economy is growing, and we have always had a labour shortage in B.C. even before the pandemic, but now it has been amplified," he said.
So anyone looking for part time or seasonal employment shouldn't have any issue; the industry is howling for more workers.
Okanagan: Open for business
Any developers that have been considering getting in on the Okanagan market should really take the plunge. The area isn't going to slow down any time soon, so now is definitely the time to do it. Call The Mayne Brothers to help with all of your real estate needs.