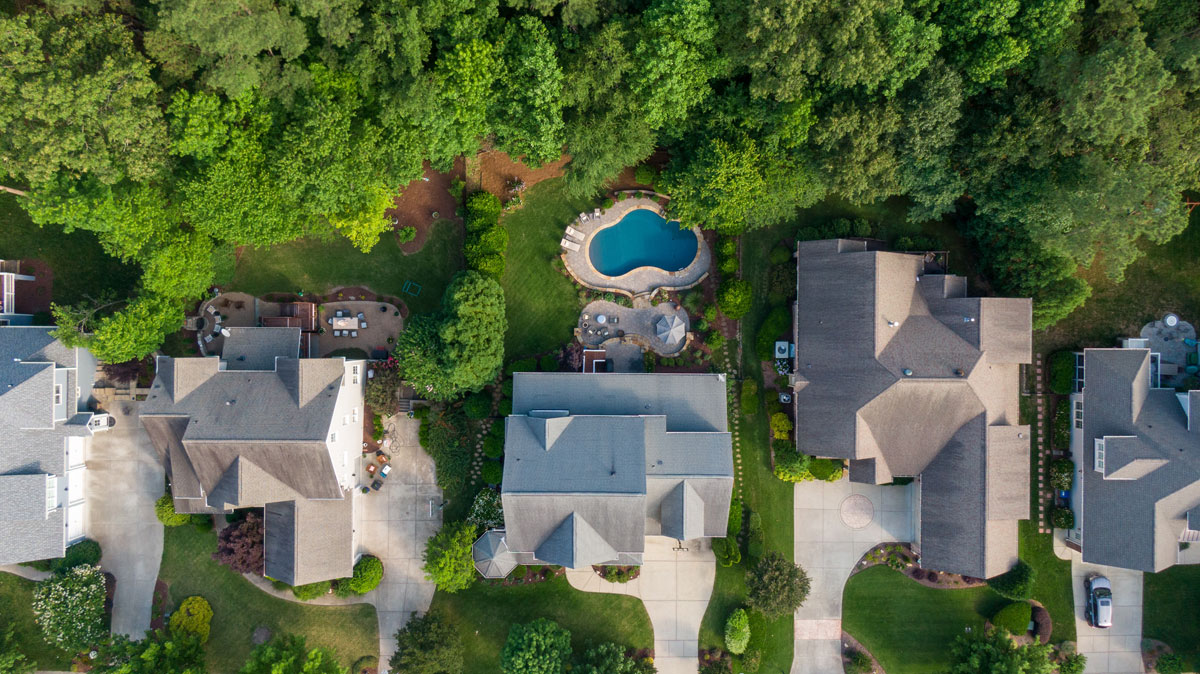 It's the dream of many people, not only owning their own home but a home with the ultimate status symbol, the one thing that makes their home the place to be.
A backyard pool.
It's probably due to movies and television, but owning a house with a pool has historically been seen as the goal in life. A sign that you've made it for many people. Being able to lounge next to the pool, cold drink in hand, without dealing with the hustle and bustle of the beach or public pool—it's like a dream.
However, before you buy that house just because it has a pool, there are a few things to keep in mind.
Get an inspection
Much like having an expert do a home inspection before you buy a house, you should get an expert to inspect the pool. Pools can have a lot of unseen issues, especially when they're in-ground. 
The first steps are to ensure a pool is foundationally sound and has been kept in good condition. Check for leaks; the condition of the pump, filtration and heating systems are all worth evaluating before purchasing a house with a pool. Make sure you ask the age of the pool, what it is made out of or how it was built, any information can be valuable as an owner. It doesn't matter if it's in- or above-ground; you'll want someone who knows pools to look at it before you buy the adjacent house.
Consider the cost
There's more to owning a pool than just filling it with water and diving in. If you purchase a property with a pool, you must consider the cost of maintenance and repairs. 
Taking care of a pool is another chore to add to your list, and even if you clean the pool yourself, you still need to buy the chemicals and the equipment. Skimmer baskets, filters, lighting, and the cover are just a few of the things you'll need, and there's no guarantee the previous homeowner will leave that stuff behind or if it's in good condition if they do.
Consider the pool another bill to pay on top of utilities and mortgage. Much like the water in your house, the water in the pool needs to be heated. Even in the blazing heat of the Okanagan summer, you need to heat the water at least a bit. That's an extra heating bill on top of the one for the house. Take a good hard look at your budget and decide if you can afford it or if it would be a money pit.
Insurance and Liability
Often the option to include pools in your home insurance is possible. While it may raise your monthly rate, the cost of the increase may be outweighed by the enjoyment that a pool will bring for many months of the year. Staying on top of annual maintenance and truly understanding the workings of your pool can keep you from a more significant long-term problem with your home and any possible damage that a deteriorating pool can have on your property. 
You also have to consider the safety of the pool. There are liabilities around the access to your pool and the requirement of a fence and a gate to ensure your insurance covers any possible accidents. Whether you are a young family with little children or someone with little feet running around frequently, the concerns of an open body of water with easy access must be considered before signing the deal. 
Pool positives
What more is there to say? When we take out the work, the cost and the risk, it's all fun and games owning a house with a pool! Aside from the fact that they're super fun if you love to swim, having a pool can turn your backyard into a true sanctuary. 
Pools often add value to your property, especially if it is well maintained. It is a highly sought-after feature when purchasing within the Okanagan. With the warmer climate for many months of the year, the use of the pool really does outweigh the cost. There is no doubt that with a good heater, the pool can be up and running by Easter and going strong into October. 
Owning a pool has its perks, floating in the privacy of your backyard, close to the kitchen and wet bar, and there's no commute or searching for parking. It's always there, no matter the time of day or night, to be enjoyed by all. Your home will become where friends and family want to gather and a place you can create as your oasis.
Ready to buy?
We understand the worry and questions you will have when considering purchasing a home with a pool. We have had many clients purchase properties with pools and others who have sold properties that included them. From each side, we understand and are here to help you. Call 250-860-0303, and let's get started!