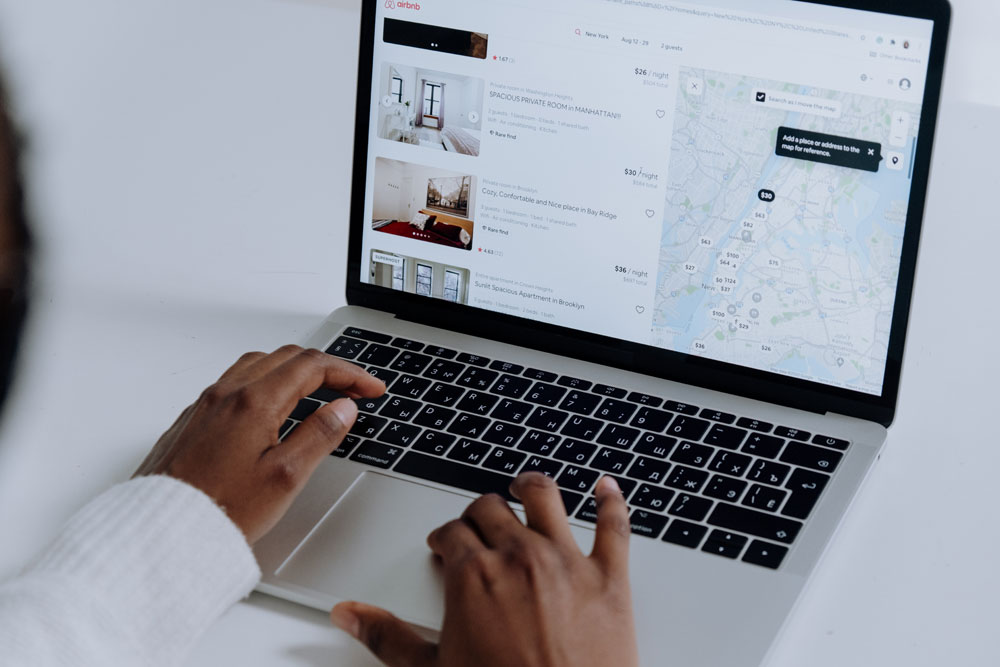 We'd all like to have passive income, something we put less effort into than our regular day jobs but still bring in extra money.
Within the Okanagan, many folks have opted into renting out their own homes while away for extra income. Others have purchased a property solely for renting, and others have decided to rent out their vacation property when they're not using them. Undoubtedly, in a tourist destination like Kelowna, people are always looking for places to stay, whether at a hotel or a short-term rental.
But is it worth it? Is Airbnb really profitable? And is a rental property a wise investment? The overarching themes of concern are time, money and commitment. Of course, each of those will depend on your situation. While the extra income looks appealing, it is important to do your research before jumping into action. 
Let's evaluate the pros of an Airbnb Investment
More lucrative than long-term renting
Airbnb offers a nightly rate just like a hotel. With the goal that most nights would be booked, you can bring in more money from short-term stays than by charging monthly rent. In a tourist location such as Kelowna, the warmer months will bring a variety of tourists looking for a place to lodge. Based on hotel fees and the long-term rental market, you can adjust your pricing per night on a larger scale. You can charge a high nightly rate depending on the number of rooms offered, location and amenities. 
During the cooler months, remember that the local ski hills are a big attraction for families and individuals to enjoy. While your nightly rate may lower compared to the warmer months, the nightly rate should still exceed long-term renters. 
Multiple income sources
Airbnb allows for a larger quantity of guests to benefit from your property. The draw for those who do short-term rentals is the flexibility that it will enable. Smaller amounts of money from different people rather than one amount from one person can be beneficial. Long-term tenants often require a fixed rate to sign a long lease; this handcuffs you and your pricing and ties you to that specific tenant for a longer time. With more frequent guests, there is less commitment on both ends; therefore, should a loss be required, it is less substantial for you financially than if a long-term tenant decided to break their lease or move. 
Appreciation of the property
The value of properties has generally been on the rise consecutively over the years within and around Kelowna. Building on that equity with a short-term rental can be ideal. If you can find a decent house or condo that needs some work, you can further increase the value by making the improvements to get it ready for guests. 
Additionally, considering your location plus the amenities will only add value to your property for those wanting to rent short term and for you in the market. 

Addressing the Cons of Investing in an Airbnb Property
Going through a service like Airbnb also has some drawbacks, so consider them before diving in headfirst.
Damage to the property
With short-term rentals, it goes without saying that there will be more wear and tear. Your guests are in and out before you know it, and without in-depth knowledge of who they are, it is hard to determine if and how much damage will be done to your rental property. Luckily Airbnb does provide strict guidelines around renters and their ratings. However, there are still risks. 
Spend more upfront
To keep people booking your Airbnb, you must make it attractive to potential guests. That means upon deciding to rent your property, you must furnish and supply the place thoroughly. Offering higher-end bedding, an extra pull-out couch for additional guests, a hot tub for enjoyment, and applications like NetFlix, Prime and Apple TV will increase the value of your place; however, it will add up. It is important to understand before your first guests, there is a price you must pay. 
Twice as much upkeep
If taking care of your home is daunting, then taking care of two homes is doubly so. Two sets of bills, two lawns to mow, two roofs to repair, and the list goes on. With that said, you can employ an Airbnb property management company. While it does come at a cost, it does allow you the freedom to simply generate income while someone else takes care of the property. This is also optimal for those living out of town and wanting to invest in the Okanagan. 

Is Investing in an Airbnb Property for you?
Determining whether Airbnb is profitable is situational. Any investment will always have pros and cons, and your questions are valid. There are various Airbnb properties for sale in and around the Okanagan that fit the criteria of a perfect investment property should you have the time, money and ability to commit to a rental property. It can be a very lucrative income should you have the ability to allow it. 
We understand that the world of Airbnb rentals may be foreign to you; rest assured, with over 40 years of combined experience, we are well-versed in the best place to buy Airbnb properties and how to make your investment profitable. We are here to help you navigate the ever-changing housing markets and support you through your next venture. 
For more information, call 250-860-0303 any time, day or night!